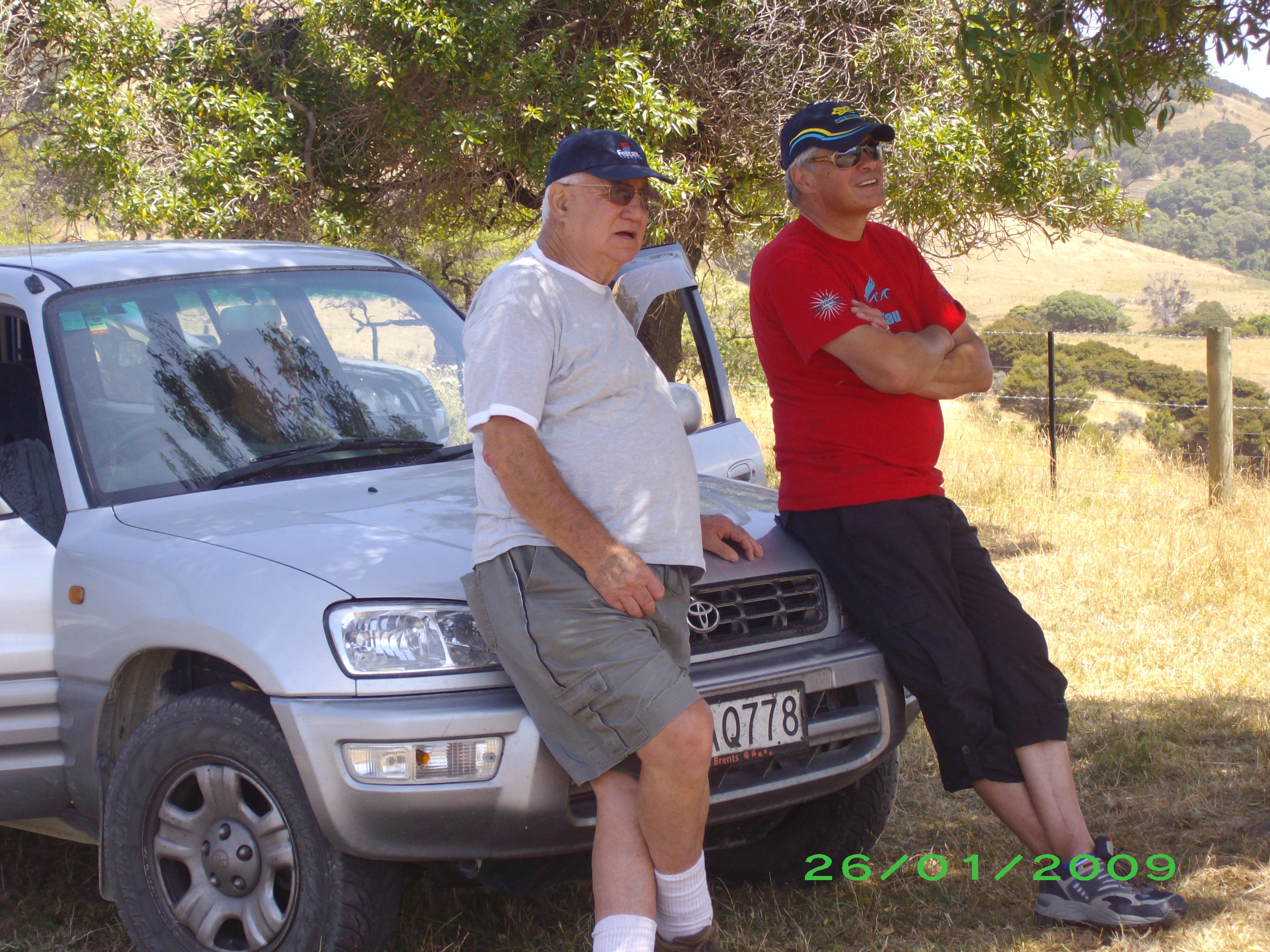 David Higgins is often asked what the Cultural Mapping project is all about. "It's about gathering all that knowledge, and those traditions and histories of our people across the whole rohe that we weren't able to collect and collate during the prosecution of the claim."
Born in 1951, to Marama Leonard and Thomas Higgins, David was raised at Moeraki by his mother and grandparents. David and his two siblings, Kerry and John, "were real pā kids", and life growing up at the kāik was idyllic. The children learnt how to roll meat, dig graves, put up fences, kill sheep, bob for eels, and would gather kaimoana "to order" for their grandparents. If staying at the hall, they would often sleep on beds made of hay.
David's grandparents were Rāwiri Mamaru Renata (Leonard) and Vivian Tipene Hampstead, and his tipuna were Rāwiri Te Mamaru, the respected chief and tohunga who spent much of his life in Moeraki and Kākaunui, and Teo Pita Tipa. David's great-grandfather, Wiremu (Boho) Tipene Hampstead, was the first of seventeen students to enrol at Moeraki School on its opening day in 1890. David attended Moeraki and Palmerston primary schools, and Waitaki Boys' High in Ōamaru.
The family ran a fishing business and had been involved in the New Zealand fishing industry since the early days of whaling and sealing. Six generations fished from Ōnekakara Bay at Moeraki. As the oldest grandson, it was expected that David would continue in the family business. "My brother John joined me and we ended up with boats all over the place." They caught crayfish, hāpuka (groper) and blue cod, and they ran boats from Moeraki and Port Chalmers.
Although deeply involved with his hapū, prior to the Te Māori exhibition "the only tribal connection we ever had with Ngāi Tahu was the Trust Board annual report we received once a year from Sid Ashton." David reflects that the Te Māori exhibition – that toured the United States from 1984 to 1986, before returning in 1987 for a New Zealand tour – was "a catalyst for our tribal rejuvenation and a source of pride for our iwi. Pride when those taoka went to San Francisco, pride in bringing them back to New Zealand, and pride in showing them off at Ōtepoti and Ōtautahi. It built up an amazing tribal rejuvenation right at the time of the Waitangi Tribunal hearings."
Te Kerēme (the Ngāi Tahu Claim) started for David growing up at Moeraki. "Some of the families carried the mamae of the Claim for generations, and our family was one of them. I grew up knowing about it, however it took some time to understand the details of Te Kerēme." In 1983 David was elected as the Arowhenua representative on the Ngaitahu Maori Trust Board, and went to Christchurch with some trepidation. "I was frightened out of my wits actually, until I met Tipene, Rik Tau, Kuao Langsbury and cousin Bill [Solomon]. In time I relaxed." David remained the Arowhenua representative until 1995.
His brother John continued to run the whānau fishing business, and David devoted his time to the work of the Trust Board. Te Kerēme was the first large historical claim to be heard under the 1985 Waitangi Tribunal legislation and, as the claim gathered pace, David became responsible for gathering historical evidence relating to Ngāi Tahu fisheries. "Each of the Trust Board members had a role to play in the Claim. But I was given the role and the task of managing the collation of traditional evidence for the Fisheries Claim, particularly the Sea Fisheries Claim."
David quickly discovered that whakapapa was integral in gaining the trust of other Ngāi Tahu fishing families.
"Gratefully, every fishing family knew my grandfather. It was a very small network of elders who were fishermen in their own right, and they were all cousins. All up and down the coast, from cousin John Solomon from Kaikoura to Boydie Russell and Matenga Tairoa from Ōtākou, and Jimmy Bragg, Alfie Ryan, and Uncle Mick Fowler in Awarua, who all knew each other really well. It was easy to go to them and say, 'I'm Davey Leonard's moko, I doing research for the Trust Board and I am seeking this information that I can present to the Waitangi Tribunal', and out came all the [fishing] marks books. Out came all the evidence. I don't think anyone else would have been able to do it at that time. It was the blood connections and strong whakapapa relationships that allowed me access to those old guys who have now unfortunately all passed away."
David interviewed nearly a hundred Māori commercial fishermen over the course throughout Te Kerēme, and sees a direct connection between the generosity with which they shared their knowledge and the kaupapa of the Cultural Mapping Project: "Most of those guys who gave me information all knew what the Claim was about. They were very aware of it. There was no indication from any of them who gave me material evidence that they were looking for personal gain."
While awaiting the publication of the Ngāi Tahu Sea Fisheries report, David supported Tipene O'Regan as a co-negotiator in the Treaty of Waitangi Fisheries Claims Settlement Act. He played a leading role in managing Ngāi Tahu Fisheries in its early years, and his efforts as the Executive Chairman of Ngāi Tahu Fisheries Limited resulted in Ngāi Tahu establishing a substantial financial base prior to the eventual settlement of the claims with the Crown.
David also went onto serve two terms as the Te Rūnanga o Moeraki representative on Te Rūnanga o Ngāi Tahu.
In 2000 David was appointed the Kaupapa Atawhai Manager for the Canterbury Conservancy of the Department of Conservation, and during this tenure he assisted in establishing Kā Huru Manu. Indeed, he was one of the first people to provide material to map the Ngāi Tahu historical footprint throughout the South Island High Country to support Papatipu Rūnaka representatives in the Tenure Review programme. He then took a leading role in advocating for other Papatipu Rūnaka to participate in the Cultural Mapping Project.
Over many years of work David has learned about the history and traditions of the iwi, and as the Upoko of Moeraki Marae has "the responsibility to ensure that future generations have the information we weren't privy to during the prosecution of the Claim."
More than anything else, he wants to see the information gathered by the iwi to be available and accessible to all Kāi Tahu whānui. "The more information that's available to them about who they are, where they come from, and what the traditional practices of our people are all about, the better."